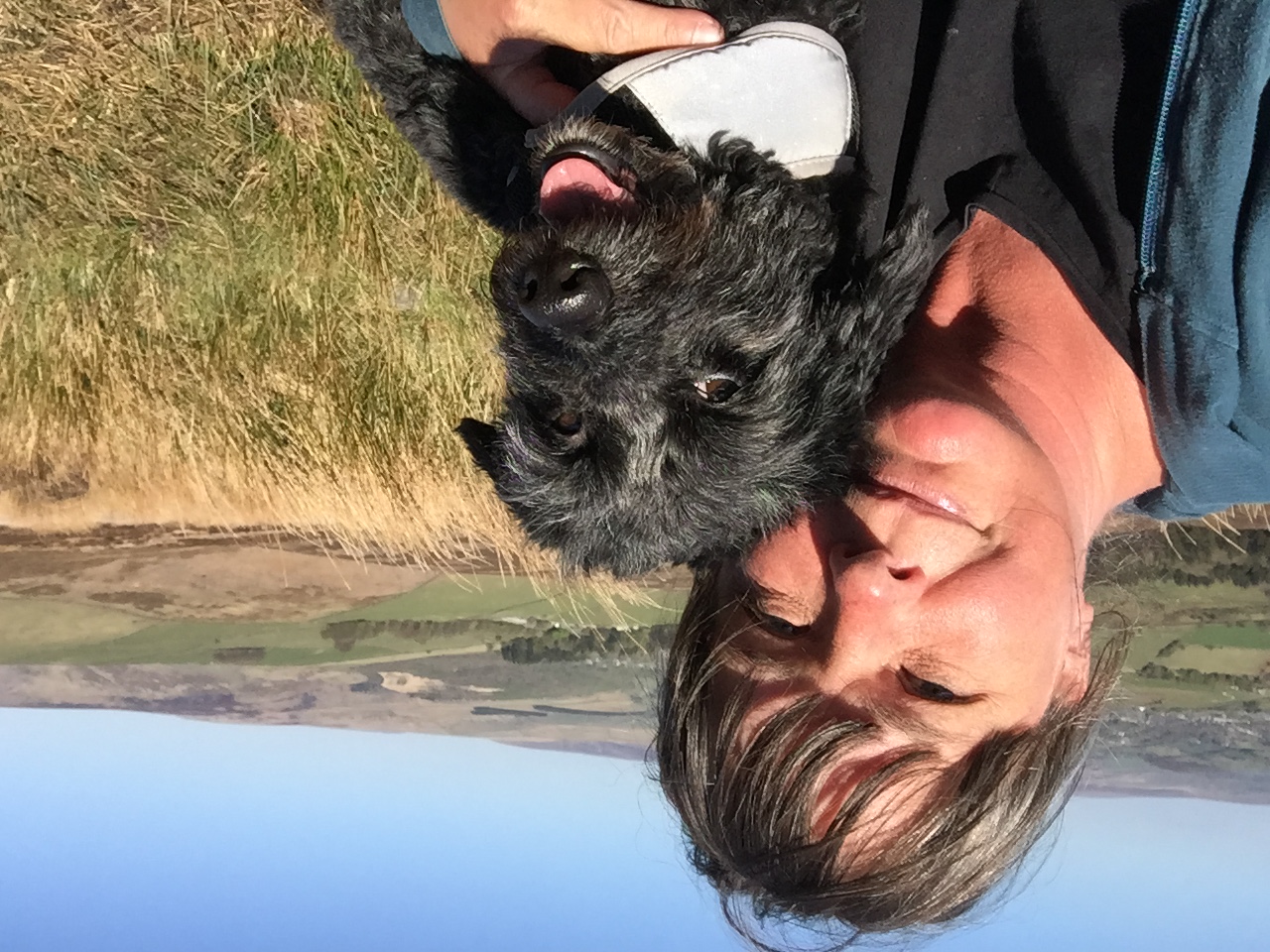 After leaving college, at the age of nineteen, I worked as a textile designer for seventeen fabulous years, creating hundreds of original designs and thousands of colourways, for a company that supplied mattress tickings and duvet sets to the bedding industry.
When I had my own young family, in 2005 I got a job as an Arts & Design Technology Technician in a local secondary school so we could spend more time together.
Seeing my people portraits and continuous attendance of Stockport Art Guild's portrait evenings, a colleague at the school asked me to paint his mother in law's lovely dog, and ever since then, I've never stopped receiving requests to paint people's pets. In May 2013 I set up my own, official pet portrait business 🐶 🌍

I have painted pet portraits in all kinds of media, but most recently, in 2021, I closed the commissions book down for a few months so I could totally concentrate on developing my skills in the ancient art of traditional, kiln-fired glass painting. My own mother was a glass artist who has created some beautiful windows, but I also took an online course by Williams & Byrne, (alongside studying the works of various master crafters), and have joined The British Society of Master Glass Painters.
When I'm not painting people's pets on paper or glass, I'm slowly filling my Etsy shop with flowers, leaves, birds, butterflies and bees. 🌺 🍃

Let me know if there's a particular flower, etc. you'd like to see in there and I'll do my best!

💖
Click on this link to go to the Etsy shop: DogsandDandelions.Etsy.com
Follow my page on Facebook for the latest updates:
https://www.facebook.com/dogportraitsuk