Vitreous Enamel Portraits
The beauty of an enamel portrait is that it will never fade, even if placed in direct sunlight. It cannot be damaged by water and it will not burn, unlike any other medium. The only danger posed to an enamel portrait is the extremely slight chance of it slipping from your fingers resulting in a chip or crack, but this risk is minimised by delivering it appropriately packaged and already framed.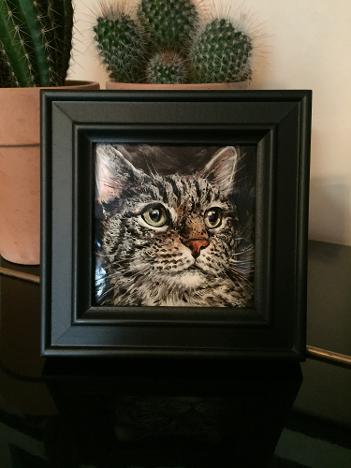 See the thumbnail links at the bottom of the 'Home' page - these will take you to my Etsy shop where the enamels are available to commission.