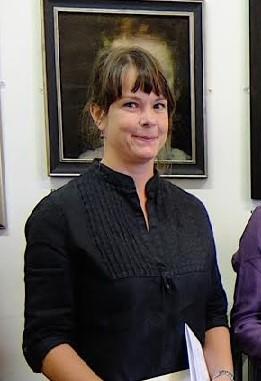 Pet portraits
Having grown up in a very creative household, the only way to go when I left school was to to spend a couple of years in art college where I studied Art at A level, History of Art, and also gained a BTEC National Diploma in Surface Pattern Design.
After leaving college, at the age of nineteen, I went straight into a full time job as a textile designer in a fabric converters designing mattress tickings & duvet covers and stayed there, very happily, for seventeen fabulous years, creating hundreds of original designs and thousands of colourways, firstly by hand using a rotary pencil, paints with brushes then latterly, purely digitally using a computer screen and tablet with stylus.
In 2006 with my children reaching school age and China taking over the printed ticking industry, life took a new direction as I elected to become an Arts & Design Technology Technician in a local secondary school. The school holidays really suited the family and my painting at home stepped up a gear.
In March 2013 I saw a part time Design Technology Technician's post advertised in another secondary school. This was the ideal opportunity to start my own portrait painting business.
I now work just three days a week in the school, term time only, the rest of the time, all the time I can, I create pet portraits.
I love being creative .... consider sending a commission my way! :)